We strive to achieve racial justice, social justice, equity, and inclusion in all aspects of our work and in the way we lead our lives. We have decided to take an inward look to ensure these values remain at the foundation of our organization and to further educate ourselves as we continue to grow. In 2021, students, team members, and board members led a 6-month selection process to find a facilitator to support us through this work.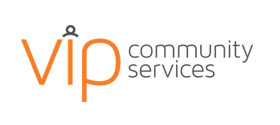 Rock to the Future is excited to select Keva White and VIP Community Services (https://vipcomserv.com/) to guide our continued journey towards equity, inclusion, and anti-racism.
Keva's unique background in social work and anti-racism has helped youth and family serving organizations throughout Baltimore, NYC, and Philadelphia. Over the coming year, we will assess what we do well and where we can improve, receive training opportunities for our board, staff, and students, and work together to achieve justice within our organization and the communities we serve. Thank you to The Douty Foundation for funding this opportunity!
We'll post updates on our website and social media as we continue to work with Keva. Please reach out to us if you have questions.